The Priestly Society of St Peter has published statistics for its membership. As of 1st November 2019, the figures are as follows:
Priests 320
Deacons 17
Seminarians (other than Deacons) 145
Total Membership 482
There are 10 deceased members.
The Fraternity serves 255 Mass locations in 142 Dioceses. Of the Mass locations, 44 are formally erected parishes.
Each year there is an average of 13 priestly ordinations. The growth in the membership of the order since its foundation in 1988 is shown in ye following graph.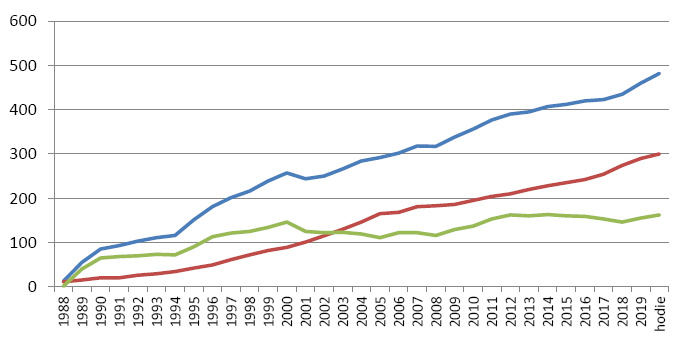 The green line represents seminarians,the red priests and the blue line is the total.